We offer seasonal learning experiences … on a real working farm in scenic Pennsylvania. Some of our classes are aimed at children, but we offer classes for adults also (Adult classes at bottom of the page). Topics and class structure will change often. Do you have an idea for a class? Let us know! We can put together a learning adventure especially for your club, civic organization or family group to take together!
Classes for Children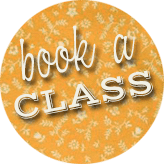 Little Farmer's Classes
Children ages 3-8.
Your child is welcome to come either day of the week and enjoy a different theme each of the 10 weeks. Parents of 3-year-olds are asked to stay to help your child with crafts and games, parents of older children are welcome to stay. Classes will include a variety of entertaining activities — story time, crafts, nature hikes, picking fruit, science experiments, games, and an energetic visit to PlayLand at Paulus Orchards. Children may stay and play longer for July and August classes only if staying with adult. Extended time in PlayLand is not available for June classes. All children must have a parent, grandparent or chaperone pick them up at the end of the structured class time.
Cost is $7.99/class. Light snack is provided. Children may come to one class, every class, or any number in between.
Choose from Mondays, Thursdays, or Saturdays, June 10 – August 15, 2019.  Class hours: 9-11am Monday, 11:30am-1:30pm Monday, 9-11am Thursday, or 9am-11am Saturday. (No class Saturday July 20 and August 17 due to Summer Festivals)
Young Explorer's Classes
Elementary-School-Aged Children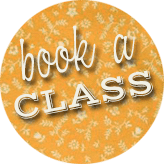 Join us for these fun new classes geared for children that have completed kindergarten through 5th grade. They will run from 9am-11am and of course, include a snack and playtime! Each class is offered twice (Wednesday and Saturday), pick the date that suits you! Classes are $10 each and limited to 20 children per class. Class topics are: "Bugs! Most Wanted List," "Paulus Orchards Rocks," and "The Secret Lives of Bees." Click the "book a class" circle to see a full description of each class.
To register for one or more classes: 
Click the button above and you'll be taken to the order page. Change the quantity from 0 to the number of registrations you want for that class. Click Check Out – this takes you to your shopping cart page.  At the top, right corner of this page is a blue box that says Continue Shopping. If you want to register for more classes, click this to take you to a calendar page that lists all available events/classes and repeat as above.  This will allow you to charge your credit card once and not have it charged multiple times.
Classes for Adults
Fearless Cooking Classes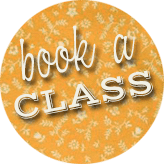 No matter what classes you choose, you don't need to know ANYTHING in advance. Fear not! You can do this! You will leave with new yummy treats, new skills, and most importantly new friends! All of our adult classes are limited to 10 people so register early! Wednesday classes are held from 5:30-7pm and Saturday classes are held 10-11:30am. Learn more by clicking the "book a class" circle.
Topics include:
Basic Cake Decorating to Create a Fun Cupcake Cake (Sat. July 21)
All About Cucumbers: Dill Pickles, Cucumber Salad, & Cucumbers and Dip (Wed. July 25)
Cake Decortaing: Learn How to Make Your Cake Gorgeous! (Sat. July 28)
Baking with Peaches (Sat. Aug. 18)
How to Freeze Sweet Corn & Making Breaded Fried Peppers (Wed. Aug. 22)
Baking with Apples (Sat. Aug. 25)
Making Soup: Turkey Tortellini Soup & Taco Soup (Wed. Sept. 12)
Making Soup:Baked Potato Soup & Beef Stew (Wed. Sept. 19)