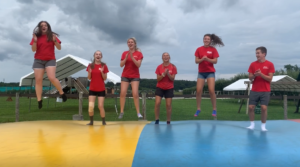 PlayLand is Open Tuesdays-Sundays.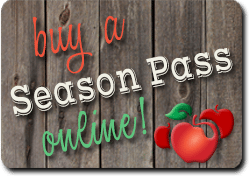 PlayLand open Tuesdays-Sundays
May 31st through August 27th, 2021
Tuesday – Saturday 9am-6:00pm, Sunday 12pm-5:00pm
 UPick and PlayLand Closed Mondays
General PlayLand Admission: $7.99 (ages 3 and up)

Includes One Mega Slide Ride and One Jumping Pillow Time.
Enhanced PlayLand Admission: $9.99 (ages 3 and up)
Includes Unlimited Mega Slide Rides & Jumping Pillow Times.
Children 2 and under are free.

Minimum height for Mega Slide is 42″ and minimum age for Jumping Pillow is 3 years old.

Farm Store Summer Hours:
Monday – Saturday 9am-7pm and Sunday 12pm-6pm
Watch the It's Fresh!  for what's ripe and available for picking seasonally. See  Pick Your Own for information about our blueberries, blackberries and strawberries. Bring the kids and let them enjoy summertime the old-fashioned way in PlayLand (see photo gallery of attractions).  Stop in the farm store for fresh seasonal produce, snacks, baked goods and ice cream!
 Summertime PlayLand at the Farm

Tube Slides • Jumping Pillow • Pedal Karts • Apple Bin-azium
Mega Slide • Hippity Hops • Rubber Duck Races • Little Log House
Giant Checker Game  • Dress the Scarecrow • Rat Rollers
Tether Ball • Crawley Rope Spider Web • Corn Shed
And a traditional playground with swings and more!